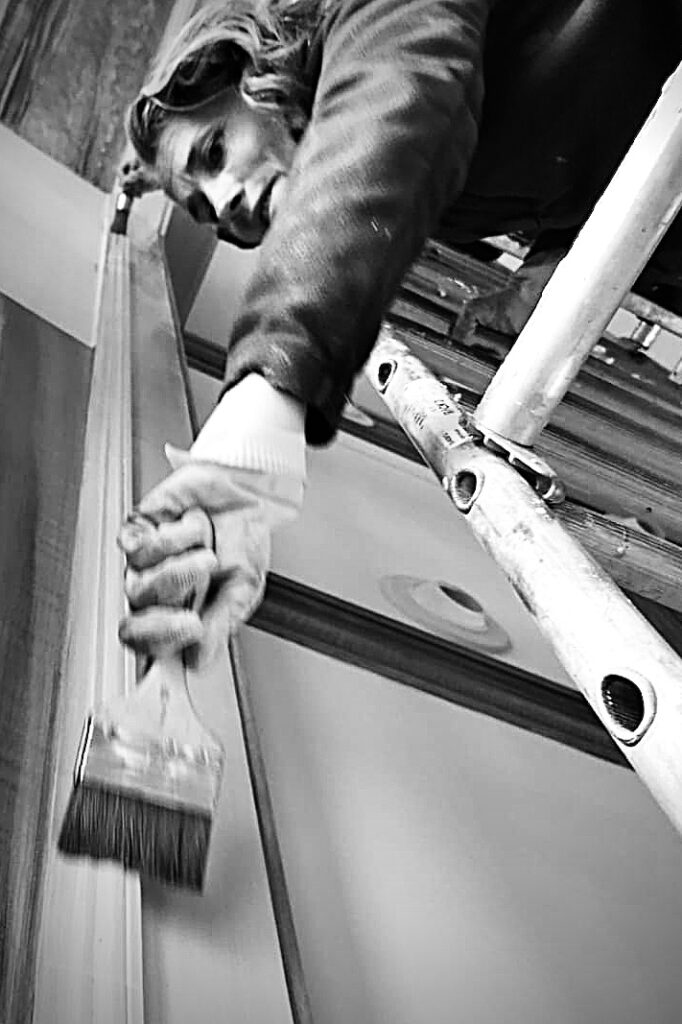 Priscilla de Buhren has been creating custom-made painted decorations for twenty years.
Its mastery of traditional skills is in tune with technical innovations.
Observation of the world nourishes and inspires her every day. Decorative painting is for her a dance on sites, in solo or in ballet. It is a unique choreography, reinvented with each new project : through the hand, the whole body is set in motion in a clear and orderly gesture, in the service of an idea, a vibration, a colour, a material.